THIS DAY IN VIRGINIA HISTORY
Click image for larger view.
July 04, 1776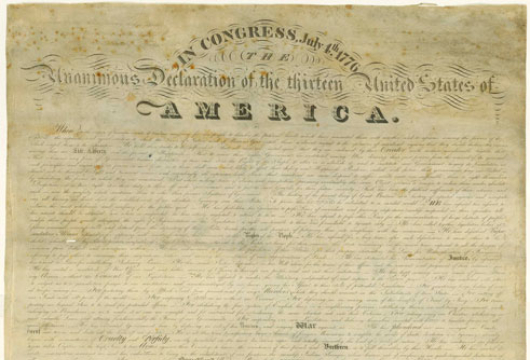 The Declaration of Independence Was Signed
This rare 1818 copy of the Declaration of Independence is from the earliest-known run of reproduction printed-copies and includes near-perfect facsimile signatures of the signers. Benjamin Owen Tyler, of Washington D.C., sold copies by advance subscription, on parchment for seven dollars or paper for five dollars. He printed and sold only a few, but this parchment copy may have belonged to Thomas Jefferson since records indicate he requested a parchment copy. In addition to the printed text, facsimile signatures, and a printed note of authenticity, this copy has a dedicatory passage engraved at the head.
Related Links: