THIS DAY IN VIRGINIA HISTORY
Click image for larger view.
July 02, 1896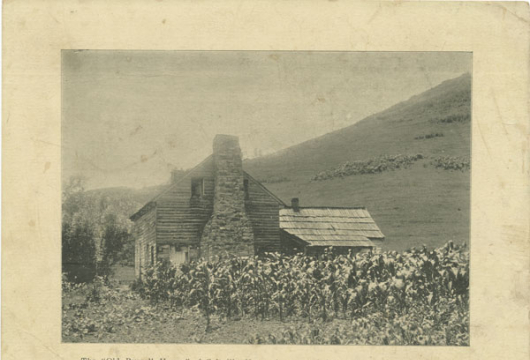 A Photograph of "Old Russell House" Was Taken
Images of this cabin in which lived Elizabeth Henry Campbell Russell (1749–1825), a sister of Patrick Henry, was sold as a fund raiser by the Woman's Parsonage and Home Mission Society in Saltville to raise money to build a new church. The church was erected at the turn of the nineteenth century and named after Russell, an influential early Methodist in southwestern Virginia. This cabin was demolished early in the twentieth century, but a replica was later built near the church.