THIS DAY IN VIRGINIA HISTORY
Click image for larger view.
January 29, 1954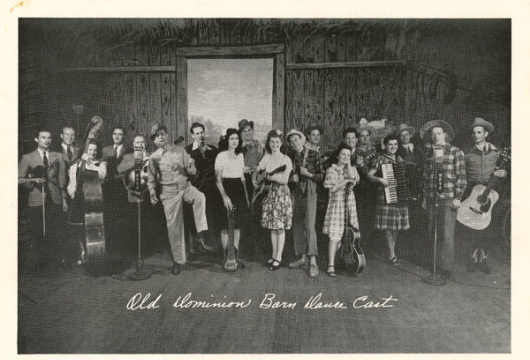 Old Dominion Barn Dance Broadcasted
This forty-second excerpt from the January 29, 1954, broadcast of the popular country music radio program, the Old Dominion Barn Dance, featured the show's host, Mary Higdon "Sunshine Sue" Workman (1911–1979). The weekly show was broadcast from Richmond for eleven years beginning in September 1946. Radio station WRVA in Richmond was so successful that the program was syndicated nationally and reached audiences as far away as the West Coast, Canada, and South Africa.
01-29-1954_Old_Dominion_Barn_Dance.mp3Listen to Old Dominion Barn Dance Broadcasted (Transcription)
Related Links: