THIS DAY IN VIRGINIA HISTORY
Click image for larger view.
January 27, 1801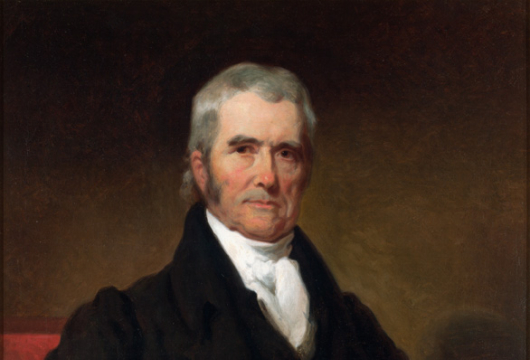 John Marshall Was Confirmed as Chief Justice of Supreme Court
On January 27, 1801, the United States Senate confirmed the appointment by President John Adams (1735–1826) of John Marshall (1755–1835), of Richmond, to be chief justice of the Supreme Court of the United States. A distinguished attorney, member of the General Assembly, member of the House of Representatives, and briefly secretary of state, Marshall guided the Supreme Court for thirty-four years, shaping American interpretations of constitutional law and earning the sobriquet, the Great Chief Justice.