THIS DAY IN VIRGINIA HISTORY
Click image for larger view.
January 26, 1870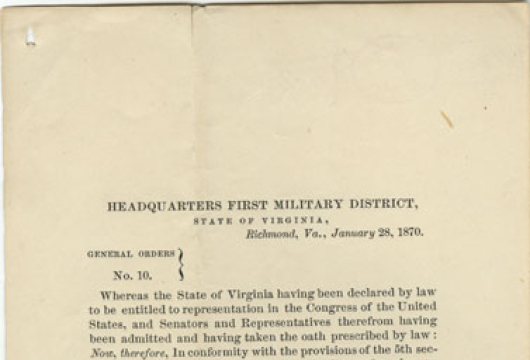 Reconstruction Ended
President Ulysses S. Grant (1822–1885) signed an act of Congress on January 26, 1870, that in effect ended Reconstruction in Virginia. The law allowed members of Congress from Virginia to take their seats and permitted government under the new state constitution to function without military oversight. Two days later General Order Number 10 transferred authority from the military to civil administration. The governor was Gilbert Carlton Walker (1833–1885), who had served as provisional governor under military appointment from September 21, 1869, to January 1, 1870, when he was sworn in as the elected governor of Virginia.