THIS DAY IN VIRGINIA HISTORY
Click image for larger view.
January 25, 1854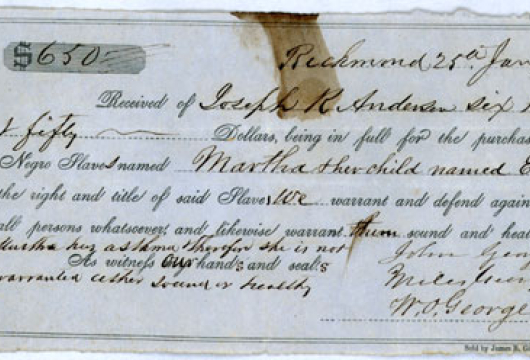 Joseph R. Anderson Bought Two Slaves
This printed bill of sale records the information that Joseph Reid Anderson (1813–1892), owner of Tredegar Iron Company, in Richmond, Virginia, purchased for $650 an enslaved woman named Martha and her son Edward. A notation on the bill of sale stipulated that Martha had asthma. By that notation, the sellers absolved themselves of any responsibility for Martha. The buyer acknowledged that he knew that he had purchased a slave of unsound body and that he therefore had no legitimate claim or cause for complaint against the sellers for her condition.