THIS DAY IN VIRGINIA HISTORY
Click image for larger view.
January 19, 1829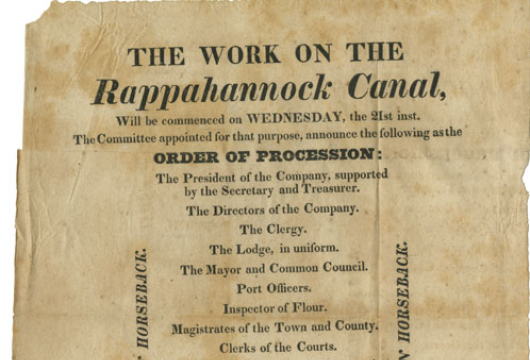 A Procession Was Publicized for the Groundbreaking of the Rappahannock Canal
This broadside, published in Fredericksburg, announced the order of participants in a parade to be held in the city two days later. The festivities were being on the occasion of a ceremonial groundbreaking for work on a canal on the Rappahannock River. Intending to allow barges and other commercial vessels to bypass the shallow and turbulent portion of the river at Fredericksburg, the Rappahannock Company worked on the canal for the next twenty years, and completed it in 1849. It was one of many companies created to improve transportation on the state's waterways by removing obstacles to navigation or constructing canals around them.