THIS DAY IN VIRGINIA HISTORY
Click image for larger view.
January 10, 1970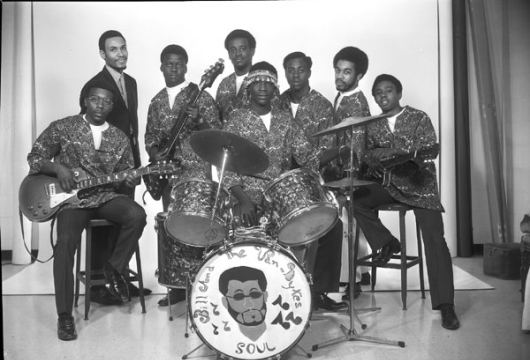 A Photograph of Bill and the Van Dykes Was Taken
This photograph, taken in Suffolk on January 10, 1970, shows the eight members of the Bill and the Van Dykes soul band. The photograph is part of the Suffolk Public Library, Hamblin Studio Photograph Collection, and consists of 1,365 images of sport teams, church groups, businesses, community events, and schools. In addition the photographs document African American community life in Suffolk. Fred Hamblin purchased the business in 1918 and owned the studio until 1957. The collection was transferred to the city of Suffolk in 1989.
Related Links: