THIS DAY IN VIRGINIA HISTORY
Click image for larger view.
January 09, 1907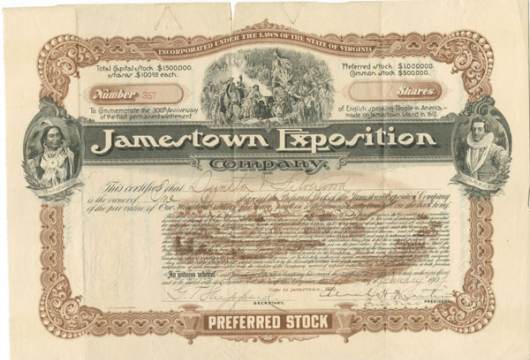 Jamestown Stock Certificate Issued
This elaborate stock certificate, number 357, was for one preferred share worth $100 in the Jamestown Exposition Company chartered to commemorate the three hundredth anniversary of the 1607 first permanent English settlement at Jamestown. The certificate was purchased on January 9, 1907, by Dunston & Silverwood. The 1907 commemoration, held in Norfolk, lasted seven months and attracted nearly 1.2 million people.
Related Links: