THIS DAY IN VIRGINIA HISTORY
Click image for larger view.
January 08, 1944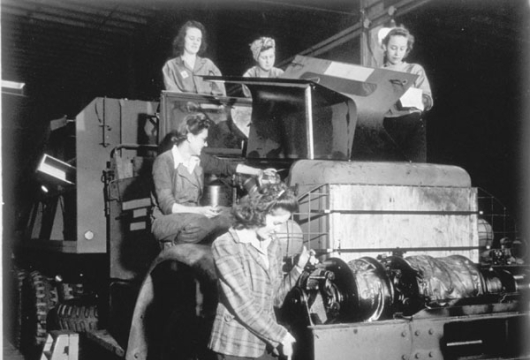 Women Worked War-related Jobs
This photograph, taken on January 8, 1944, in Warehouse 29 in Newport News, documents women working on hydraulic bridge parts for shipment overseas during World War II. During the war, thousands of Virginia women held industrial and other war-related jobs that would have been closed to them before the war, either because of the job shortage of the Great Depression of the 1930s or because men would have been hired instead. After the war, returning servicemen often replaced women in industrial plants. As was typical for the time the photographer, who created the title of the photograph, identified the women as "girls."