THIS DAY IN VIRGINIA HISTORY
Click image for larger view.
January 01, 1864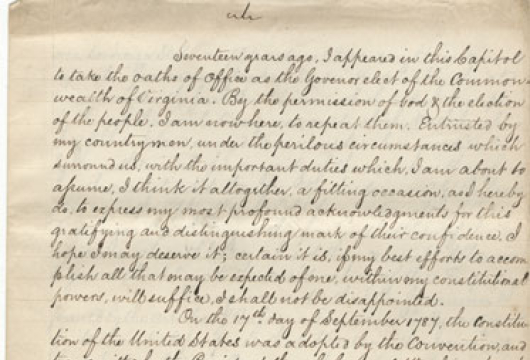 William Smith Took the Oaths of Office
In the House of Delegates chamber at a few minutes past noon on January 1, 1864, William "Extra Billy" Smith (1797–1887) took the oaths of office to serve his second term as governor of Virginia. Smith delivered a long inaugural address (newspaper reporters put it between forty–five minutes and an hour in length), the first time that a governor of Virginia had had a public ceremony and delivered a speech on the occasion of being sworn in as governor. This document is the first page of his speech, written in his own hand. Smith's first term as governor was from 1846 to 1849.
Related Links: