THIS DAY IN VIRGINIA HISTORY
Click image for larger view.
February 27, 1866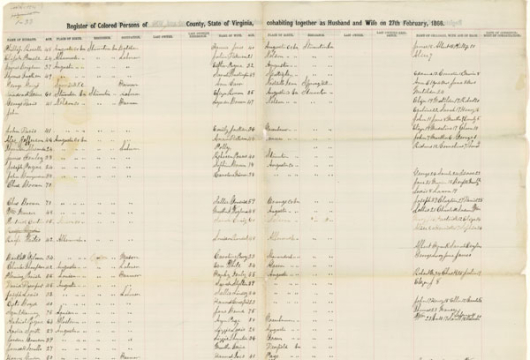 A Register of Colored Persons Was Created in Augusta County
An act of the General Assembly of Virginia passed on February 27, 1866, legalized all marriages of former slaves who had been living together as husband or wife as of that date. Virginia law had not allowed legal marriages of enslaved persons, and consequently their children were not legitimate according to state law. Cohabitation registers were the legal records by which formerly enslaved persons legalized their marriages and legitimated their children.