THIS DAY IN VIRGINIA HISTORY
Click image for larger view.
February 23, 1864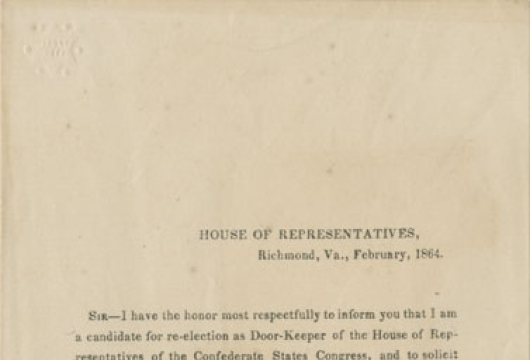 R. H. Wynne Announced His Doorkeeper Candidacy
This broadside, dated February 1864 and signed by R. H. Wynne, announced his intention to run for reelection as the doorkeeper to the House of Representatives of the Confederate States Congress. In 1862, at the first session of the Confederate Congress, the legislature allowed for an annual salary of two thousand dollars for the doorkeeper.