THIS DAY IN VIRGINIA HISTORY
Click image for larger view.
February 17, 1812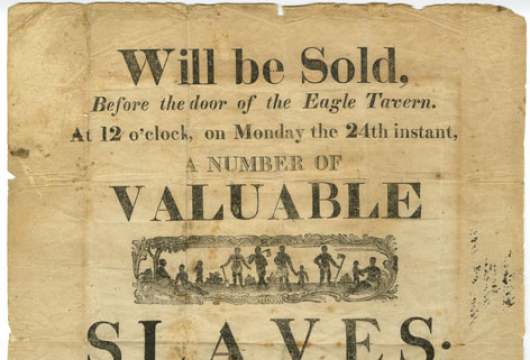 An Advertisement for the Sale of Eleven Slaves Was Published
This advertisement is for the sale of four men, two women, and five children at the Eagle Tavern in Richmond. The woodcut depicting laborers suggests that the printer produced advertisements of slaves often enough to justify the expense of commissioning the artwork. An unexplained penned notation beneath the identity of the printer reads, "Found near the Pamunkey River in the house of Dr. Brockenbro'— Wrote to Lyaura was it received? H."