THIS DAY IN VIRGINIA HISTORY
Click image for larger view.
February 16, 1970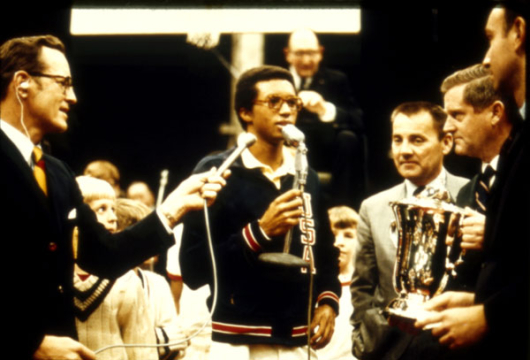 A Photograph of Arthur Ashe Was Published
Born and raised in Richmond, Virginia, Arthur Robert Ashe Jr. (1943–1993) overcame racial discrimination to become the first African American male to win national and international tennis titles. In addition to his successes in the sport of tennis, Ashe became a journalist, a television commentator, an author, a civil rights activist, and a second lieutenant in the U.S. Army. This photograph, published on February 16, 1970, shows Ashe accepting a trophy from Virginia governor A. Linwood Holton Jr. (b. 1923) after winning the Fidelity Bankers Invitational tennis tournament.