THIS DAY IN VIRGINIA HISTORY
Click image for larger view.
February 10, 1913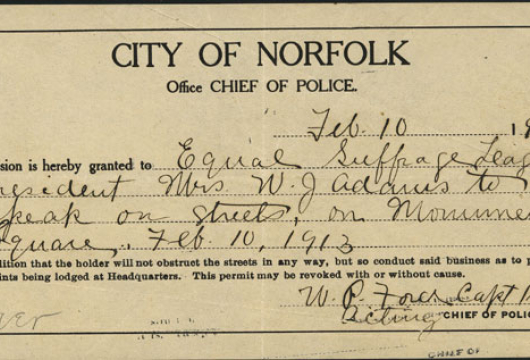 Permission to Speak Was Granted to Pauline Adams
Advocates of votes for women, such as Pauline Forstall Colclough Adams (1874–1957), of Norfolk, spoke, lobbied, marched in parades, and argued that women should be allowed to vote. This certificate issued by the acting chief of police in Norfolk permitted Adams to speak "on streets, on Monument Square" in that city on February 10, 1913. Adams was arrested in Washington, D.C., in September 1917 for "flaunting" suffrage banners within sight of President Woodrow Wilson (1856–1924) and was sentenced to sixty days in a federal detention center.