THIS DAY IN VIRGINIA HISTORY
Click image for larger view.
December 30, 1925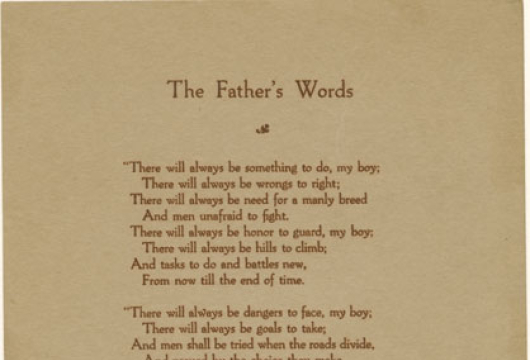 An Edgar A. Guest Poem Was Quoted at a Christmas Entertainment
This poem by Edgar Albert Guest (1881–1959) was quoted by Dr. D. W. Daniel at the Westmoreland Club's Christmas entertainment in 1925. An urban social club for affluent white men, the club founded in 1877, maintained a large clubhouse in Richmond, and disbanded in 1937. Edgar A. Guest's poems were very popular during his lifetime and as a result Guest was recognized as a Poet Laureate of the state of Michigan. His poems were printed in the
Detroit Free Press
for more than 50 years and were at one time syndicated in about 300 newspapers.