THIS DAY IN VIRGINIA HISTORY
Click image for larger view.
December 23, 1900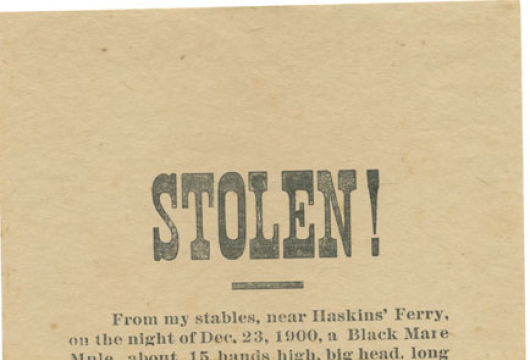 A Mule was Stolen
This broadside announcing the theft of a mule and reward for information concerning the crime is from Mecklenburg County. Because of the labor it provided, the loss of a mule, depending on the time of year, could have a significant impact on farm productivity. L.W. Wimbish, was probably Lewis Williams Wimbish (1847–1914) who served in the Confederate army as a cadet from Virginia Military Institute.