THIS DAY IN VIRGINIA HISTORY
Click image for larger view.
December 22, 1912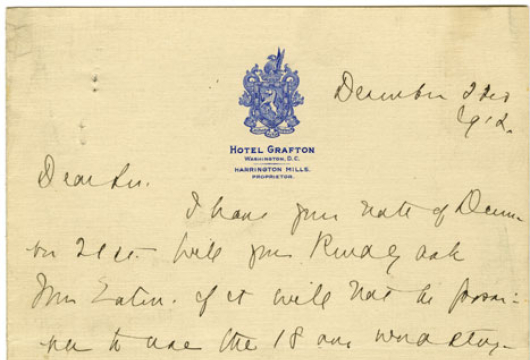 Molly Elliot Seawell Wrote a Letter
Gloucester County native Molly Elliot Seawell (1860–1916) was a popular and successful writer who published more than thirty volumes and many short stories between the mid-1880s and her death. Her most popular novels include
The History of the Lady Betty Stair, Throckmorton, A Virginia Cavalier, The House of Egremont,
and
The Whirl
. She lived most of her adult life in Washington, D.C. This letter, evidently to her literary agent or to the publisher of a periodical, concerned the serial publication of a short story entitled "The Show Girl."