THIS DAY IN VIRGINIA HISTORY
Click image for larger view.
December 16, 1930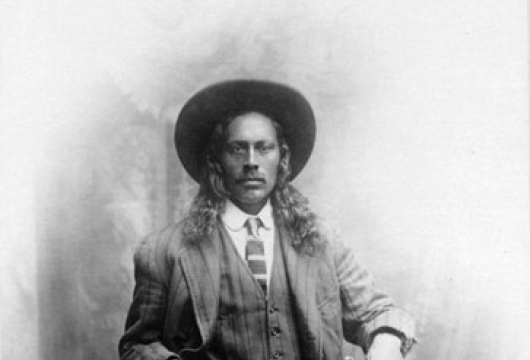 George Major Cook Died
George Major Cook was elected chief of the Pamunkey Indians in 1902. Born in 1860, he was also known as Wahunsacook or Wahansunacoke. During the 1920s Cook led the opposition against the Virginia Act to Preserve Racial Integrity (1924). The statute classified all Virginians in rigid categories of white and "colored" and subjected all nonwhite citizens to the racial segregation laws. In speeches, newspaper articles, letters to the editor, visits to successive governors, and appearances before legislative committees, Cook argued for the right of Virginia's Indians to maintain their distinct heritage and be labeled as Indians.