THIS DAY IN VIRGINIA HISTORY
Click image for larger view.
December 08, 1842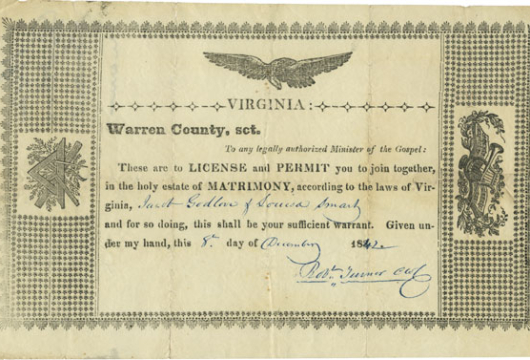 A Marriage Certificate Was Issued in Warren County
This marriage license issued by Robert Turner, clerk of court of Warren County, granted legal permission to Jacob Godlove and Louisa Smart to marry. On a printed form, intended for use in the 1830s, the clerk scratched out the number 3 and inserted 42 in its place. In August 1850 Jacob was working as a wagonmaker. He and Louisa were living in Hardy County, [now West] Virginia and had three children.