THIS DAY IN VIRGINIA HISTORY
Click image for larger view.
December 03, 1867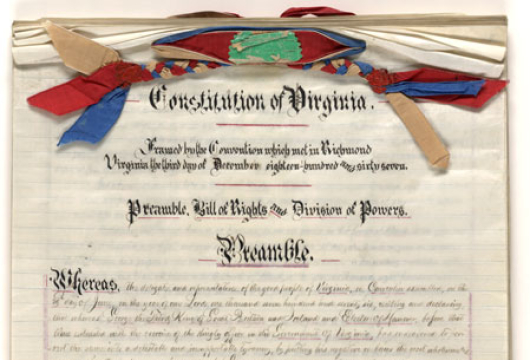 Virginia Proposed a Constitution
Virginia's fifth constitution was written by a convention that met from December 3, 1867, to April 17, 1868. Also known as the Underwood Constitution because John Curtiss Underwood (1809–1873), a federal judge, was president of the convention, the constitution provided for universal male suffrage, a public school system, and a more democratic county government. Ratified in 1869, this constitution brought Virginia's era of Reconstruction to a close and helped provide for Virginia's readmission to the United States in 1870. The first page of the constitution, which remained in force until 1902, repeated the justification of independence at the opening of the Constitution of 1776.