THIS DAY IN VIRGINIA HISTORY
Click image for larger view.
December 01, 1846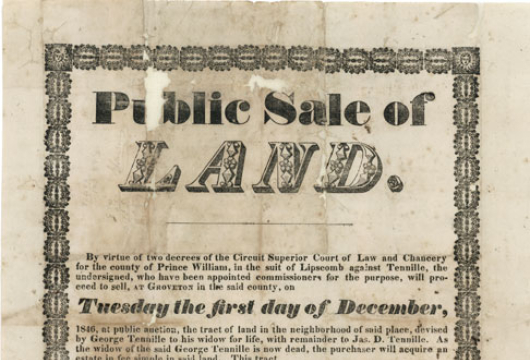 A Public Sale of Land Was Held
This Prince William County broadside advertises a land auction that was ordered by the county chancery court. In a chancery court a judge, not a jury, determines the outcome of the case based on fairness if statutes or the common law do not cover the facts. Disputes about land and estates are common in chancery causes. The land in this sale belonged to George Tennille, a former Virginia Continental soldier who died in 1840. James D. Tennille, George Tennille's ultimate heir, was living in Prince William County in 1850 with a household of nine relatives and three slaves.
Related Links: