THIS DAY IN VIRGINIA HISTORY
Click image for larger view.
August 23, 1944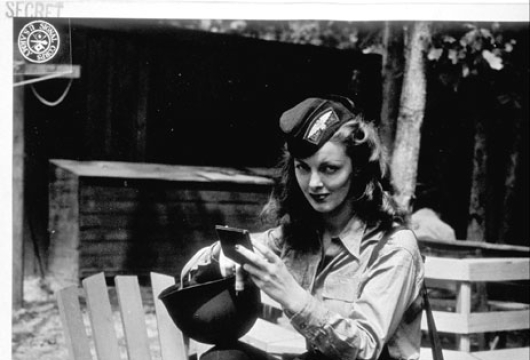 A USO Performer Was Photographed
In 1941 six civilian organizations, including the YMCA and the Salvation Army, answered President Franklin Delano Roosevelt's call for private organizations to tend to the recreational needs of off-duty armed forces personnel. The groups jointly founded the USO (United Service Organization). At the height of the USO's World War II operations, it ran more than 3,000 clubs with more than 700 performances a day. Mary E. "Sherry" Shadburne was a USO performer from New York who posed for this photograph at Camp Patrick Henry in Virginia before being shipped overseas in 1944. The USO continues to aid and entertain United States Armed Forces today.
Related Links: