THIS DAY IN VIRGINIA HISTORY
Click image for larger view.
August 06, 1946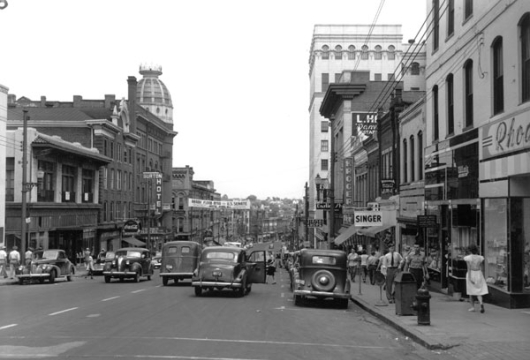 An Election Was Held in Danville
This photograph caught a slice of everyday life in the business district of downtown Danville, with automobiles plying and parking on the street and pedestrians filling the sidewalks. A major tobacco auction hub, Danville became a textile production center after the U.S. Civil War. In this scene, politics mixed with business as high above the street a sign urged citizens to vote for Harry Flood Byrd (1887–1966) as the Democratic candidate for United States Senate in the primary election on August 6.
Related Links: