THIS DAY IN VIRGINIA HISTORY
Click image for larger view.
April 23, 1841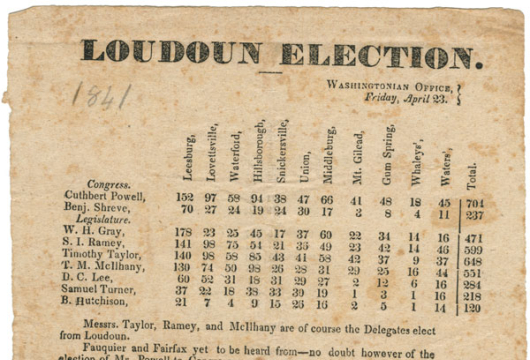 Election Results for Loudoun County Were Published
Cuthbert Powell (1775–1849), a Whig, handily won the congressional election in Loudoun County in 1841. He served in the Twenty-seventh Congress. Born in Alexandria, Powell practiced law there and served as mayor before moving to Loudoun County. He participated in local politics and served several years in the General Assembly.