THIS DAY IN VIRGINIA HISTORY
Click image for larger view.
April 08, 1930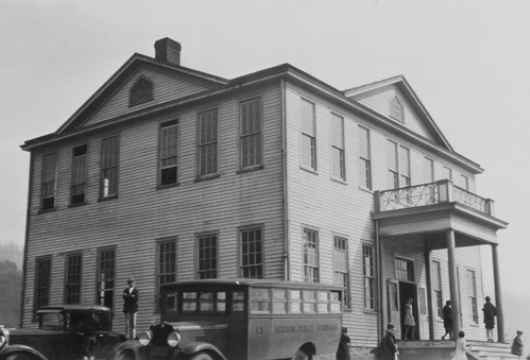 A Photograph of Lovingston School Was Taken
This photograph of a Nelson County school was taken in April 1930 as a part of a photographic survey commissioned by the Virginia Department of Education. The survey began in the 1920s as part of the movement to consolidate and reform school systems, and the collection includes photographs taken as late as the 1970s. The School Buildings Service Photograph Collection is a visual record of 3,100 elementary and secondary school buildings across Virginia.
Related Links: