Library Blogs
Making History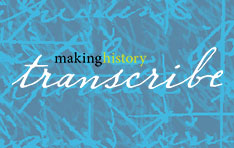 Transcribe is the Library of Virginia's collaborative online workspace where the public can participate in enhancing access to many of our amazing collections documenting over 400 years of Virginia history, people, and culture. This is the perfect opportunity for participants to dig deep into our collections and transcribe historic materials from five to ten active projects at a time. From peace to wartime, court records to letters home, and conspiracies to political statements, there will be something for everyone.
New Digital Project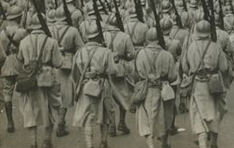 These items have been selected from the Library of Virginia to highlight the centennial of America's entry into World War I. They are drawn from the Private Papers, State Records, The Virginia Newspaper Project, and the Visual Studies Collection within the Library of Virginia. The government communicated with citizens through posters, encouraging them to conserve food and purchase war bonds, and conducted a survey of WWI veterans. People recorded their experience of this time in scrapbooks, postcards, photographs, and diaries which can be explored through this site.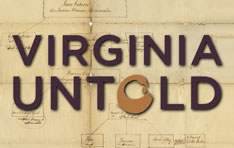 Virginia Untold provides access points to the individual stories of African Americans who lived in Virginia from the establishment of slavery in the 1600s until its demise in 1865. Taken as a whole, these individual stories help to shed light on the narrative of a people that has not been fully told.