THIS DAY IN VIRGINIA HISTORY
Click image for larger view.
March 24, 1852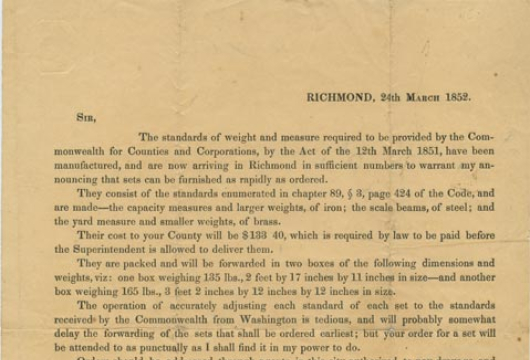 The Superintendent of Weights and Measures Issued a Circular Letter
After the American Revolution, Americans used a mix of different standards of weight. Not having a standardized measuring system led to confusion and difficulty in trading. In the 1830s, the federal government chose the English Imperial System, with only slight deviations, for use in the United States. The government sent standards to the states that could create standards for county use. This letter from Robert W. Hughes, the Virginia Superintendent of Weights and Measures, informed the sealer of weights and measures in the counties that they could order their sets immediately.