THIS DAY IN VIRGINIA HISTORY
Click image for larger view.
March 10, 1958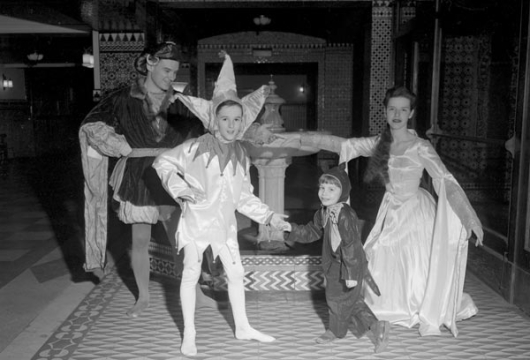 A Photograph of Beauty and the Beast Actors Was Taken
This photograph from the Adolph B. Rice Studio shows the cast of
Beauty and the Beast
in the ground level lobby of the Mosque (today known as the Landmark Theater) in which the play was probably performed. Adolph B. Rice Sr. (1909–1960) was a Richmond photographer who specialized in commercial work. His clients included businesses, industry, and state and local government. His photography assignments ranged from studio portraits, to aerial views, to advertising shots for local department stores. After his death in 1960, his son Adolph B. Rice Jr. (1937–1974) owned and operated his business.
Related Links: