THIS DAY IN VIRGINIA HISTORY
Click image for larger view.
December 11, 1946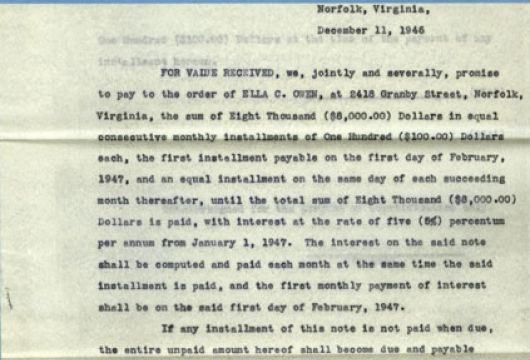 A Promissory Note Was Issued
This promissory note between Richard E. Cole Sr. and Richard E. Cole Jr. and Ella C. Owen is a part of a collection of documents regarding the Coles' printshop in Norfolk. On the same day the Coles leased a building from Owen and bought printing equipment and supplies from Carlisle Tatem. The Coles' Norfolk printshop paperwork was deposited at a Virginia bank and abandoned. The bank subsequently turned records over to the Virginia Department of Treasury, which, in turn, later deposited them, per state law for archival materials, at the Library of Virginia.